NEXT TRIAL

- August 2018 - Dates TBC
Player Recruitment For A
Professional Team In 2019.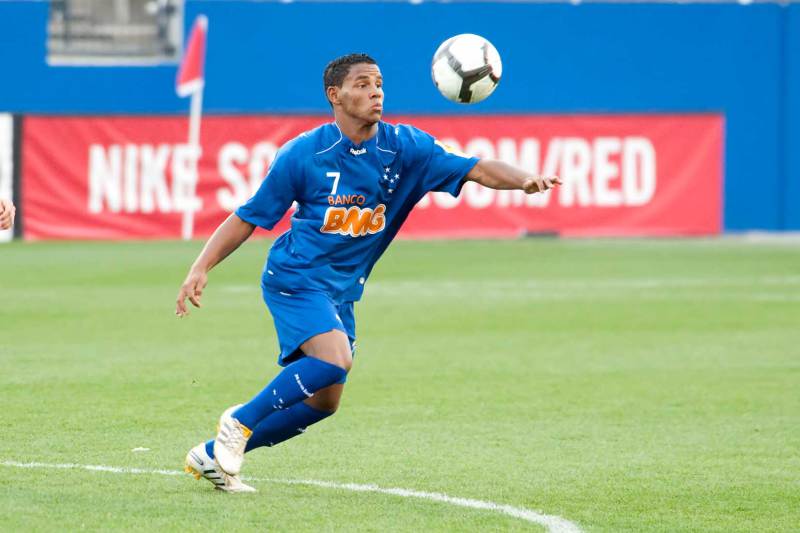 As a talented young player, what questions do you ask yourself when you apply for a tryout?
The point of a 'Pro-Trial' is to give yourself the opportunity
to be seen, showcased and/or individually tested.
There isn't one serious soccer player on the globe who does not dream
of playing for the best teams in the world.
The main way of doing this is to get an intermediary (agent) from a reputable company who has the network necessary to do this.
If it is your aim to
play as a professional, at any level,  then you must seek out representation.  Attending combines (or trials) is one way, but in our opinion, is not the best or most effective method to get evaluated.
 
In August 2018 we will be holding a trial to assess players for an exclusive opportunity to join a specific club starting a new Pro team in 2019, in addition to MLS and International opportunities as well. If you wish to be invited, you must be between 18 and 26 years old at the time you attend.

We anticipate that it will take place over three days, via email invitation only, to those selected, after profile evaluation.
More information on the team involved will be given in due course.

         The AJF Agency hold one trial a year via invitation only.
NOTE: Your accomodation and all meals, are your responsibility, as is organizing your own flight (if needed) and transport from airport/hotel to complex and fields.

PHASE 1

You pre-register/apply for a trial, and await an invitation with venue,date/time to attend.

REGISTRATION

PHASE 2

Invitation to trial with AJF Agency Via your resume and/or video. Cost - $275.00.

INVITATION

PHASE 3

16 Best Evaluated Players will be selected to attend the Pro trial in December 2018.

SELECTION

PHASE 4

Selected players attend trial and assessed for 2019 Pro squad under AJF Agency Representation

REPRESENTATION
The AJF Agency organize these trial events for individuals who have the necessary level of ability, talent, and potential.


If you are invited by us, are technically gifted,  and totally committed to becoming a professional player, then we will do our part to help you achieve your goal, in addition to providing professional advice and guidance. The minimum starting salary in the MLS, for example, for 2018 is around $62,000+. This exponentially increases into the millions per year, If you make it to the highest level in Europe, and become a 1st team senior player at one of the top clubs in the five major leagues - EPL, La Liga, Serie A, Bundesliga, and  Ligue 1.

After speaking with many recruitment/scouting companies, Dynamo Soccer School were  a perfect partner match for our organization. Based in the Metro Detroit area they specialize in the recruitment of highly talented individual players as a supplement to their current club, high school, and college soccer programs. Their strategy is to apply currently used, and proven, European training techniques and metrics and apply them to players, in a focused group setting.

Their staff coaches are of of the highest quality and bring with them many years of experience at European professional playing and coaching levels.Thanks to the decades of expertise and knowledge of these staff, they are able to bring European football innovation into evaluating footballers and coming to a definitive decision, via data usage and playing analysis, as to who has the potential to go on to become professional.

The players that we select from the registration process, will have already been screened for level of ability, in addition to other criteria.

If you receive an invitation, you will go through an initial briefing regarding what to expect and how the professional world functions at US and international clubs. As mentioned above, trials can help, but the truth is you need to be aware that there are all sorts of factors that will
affect (and effect) you being chosen.

We use our network of club contacts, general managers, recruitment officers and technical directors from the MLS and USL, in addition to clubs
in other parts of Europe/Scandinavia/South Central America, the Far East and Australia.
                       Please do not hesitate to use the
'contact'
page
if you require any further questions or queries answered.
Going to the Dynamo Soccer combine was a great experience from both the mental and physical aspect. Being assessed by Leonid Shor and his son Sam, was a very fun but challenging experience. The European based tests, analyze every detail in very close measures. From fitness tests to skill tests, it will push you to your limits and really find the true player you are on an individual basis.
 
These tests focused on speed, shooting, passing, dribbling, and mental capacity of staying focused in each drill. I enjoyed how this combine had to push me to another level that I had to reach my self and find it within if I really want to play at the next level. This combine showed the level I can play at, and what I need to do to get to a higher level under a very strict professional staff.
 
Because the tests are so complex, it was very challenging to stay focused and concentrated because to keep going at a fast pace with out getting fatigued, and doing 6 training sessions in 4 days, shows the fitness, technical, tactical, and mental shape you are in. By going to this combine, I learned so much which will prepare me for the next level, and get to the level needed to play as a professional.
 
Ismaiel Alkayali

TESTIMONIALS

I really enjoyed my trial with Dynamo Soccer School that was put on by AJF Agency.

The European training style was different than any training that you get in the States.

The training tempo and fitness testing were intense and on par with professional level of play. The coaches were very professional, knowledgeable, tough and personable, and made the overall atmosphere of the sessions positive and motivating. I learned new drills that I am excited to add into my own training. 

As the trial ended, AJF Agency was very quick to follow-up with professional and clear communication. Aaron took the time to reach out to me personally to gather feedback, talk about the sessions, my training, and my future. He took the time to listen and get to know me not only as a player but as a person. He made me feel valued and respected, and I trust that he has my best interest at heart. We also recieved thorough evaluations that have helped me to tailor my training to continue to be the best.

Daniel Dwyer



NCAA/NAIA rules and regulatiions require us to inform you that you may lose eligibility  to your program if you sign a professional contract, receive offers of representation, or have any form of payment, including expenses,given to you. However, student athletes and players are allowed to take part in Pro Combine/Trial  events leading to professional opportunities, as long as one does not miss practice / matches and/or classes during the academic year.

If you are a 'Pre-Collegiate' player (those still at high school) even if committed, you are allowed to trial/tryout, during both the winter/ summer breaks, at professional clubs before entering your college without it affecting eligibility and scholarships.  You are allowed to visit for up to 48 hours at each club, and expenses can be paid by the professional club inviting you. If you pay your own expenses, there is no time limit to your stay. 

Eligible college players are also allowed to attend Pro combines and trial/tryouts as part of an amateur group 'singly or individually' against professional athletes. If a player is offered a contract to play professionally then they (and possibly their parent/guardian(s) will have to decide whether to continue their college career or begin a professional career. We always advise student-athletes to seek independent advice. All players registering to trial should understand and adhere to the stringent rules and regulations, regarding your decision to participate. The AJF Agency take the NCAA, UAAA and SPARTA, doctrines, to protect amateurs, very seriously.